---
🎉Welcome to our corner of the internet!🎉 We believe in the magic of a well-made printable. With our handcrafted, high quality resources you can take control over your life and feel peace as soon as this moment!
We're here for all entrepreneurs looking to create their own business, work on their money mindset, or just need some help getting organized with the everyday fun challenges of raising a family, having a job, and a business on the side.
With our collection of fun printables and binder organizers with functionality in mind, you can make your life less hectic. We sell all digital products in this store, which means you get your items FAST because nothing will ship.😉🤩

---
Sale price $27.00
Regular price
$47.00
Sale
Sale price $3.00
Regular price
$17.00
Sale
Sale price $7.00
Regular price
$17.00
Sale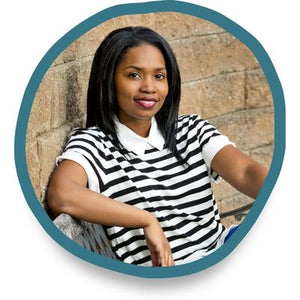 Hi, I'm Aprille!
I'm a digital marketer, creative and webinar funnel architect.
As much as I love teaching on webinars, as an introvert, webinars take up a lot of energy. I'm usually drained and just have to take a nap afterward…
In mid-2019, I welcomed my fourth child, and in 2020 the pandemic hit. These two events taught me that my business wasn't babyproof or pandemic proof. So I had to switch gears and find smarter ways to make money with less commitment, less draining, and better suit my lifestyle at this stage of my life.
I'm a wife and mother of four beautiful children, and I understand the importance of balancing work and business with family commitments.
Which led me down the path of creating digital downloads. I love my printables and I hope you do too and find them as helpful as they help me.